RAMADAN 2023: WORKING TIME CHANGE IN DUNA-EMIRATES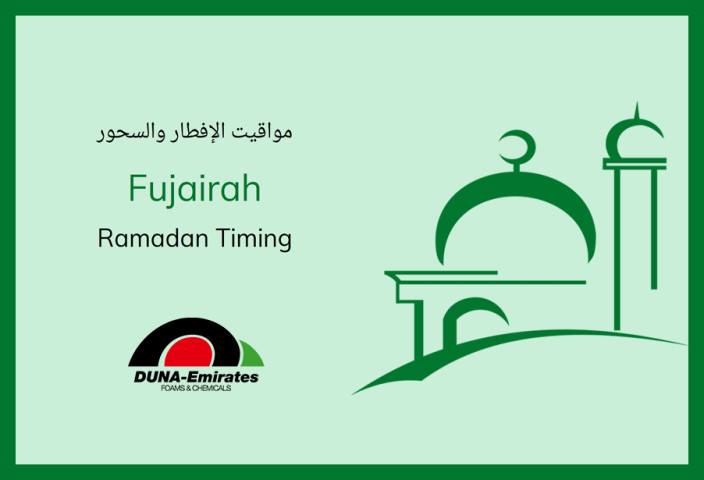 ---
From March 22 to April 21 2023, all around the world Muslim believers will observe RAMADAN, the month of fasting. As every year, DUNA-EMIRATES will change its working hours to allow its Collaborators to respect the moments of prayer, fasting and rest


From Wednesday March 22 to Friday April 21, all over the world Ramadan will be observed, the most important month of the Muslim calendar, the period of fasting and prayer that recalls the lunar month when the Prophet Muhammad received the first Revelation.

To allow its Muslim Collaborators to observe this recurrence and the moments of daily fasting and prayer, DUNA-EMIRATES has decided to change its opening hours, voluntarily complying with the Public Administration Guidelines issued by the Fujairah Free Zone.

During this period, DUNA-EMIRATES' office and commercial activities will take place from Monday to Friday from 7h30 to 15h00, with early closing in the afternoon. An organizational change settled to ensure the psychophysical Well-being of its Collaborators: Health protection and Respect for People are essential values for the DUNA Group, in all its branches around the world.