A CORAFOAM® sign is forever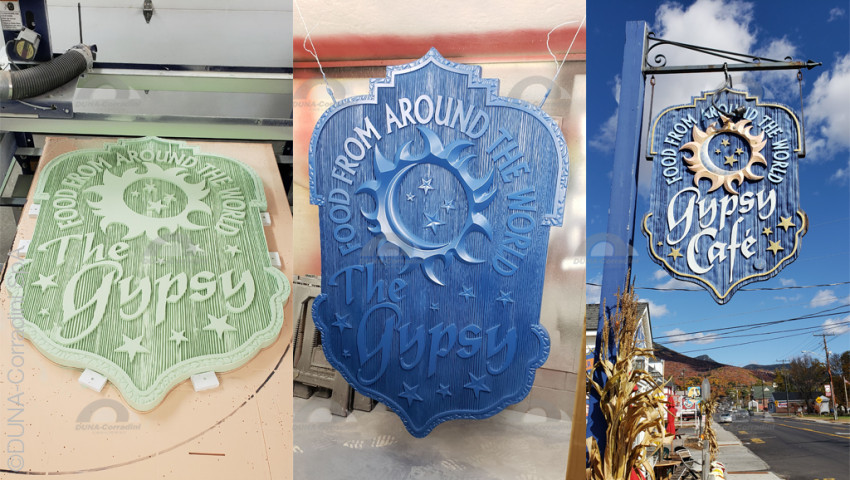 ---
Lincoln Signs, an American company specializing in three-dimensional signs, renews the image of a café in New Hampshire using CORAFOAM®.

Lincoln Sign is an American company specializing in the production of three-dimensional signs since 1972. They started to use CORAFOAM® 4 years ago and from then on they have been using it exclusively. "In our industry it is undoubtedly the best material to work with" - says Roy Whitaker, the owner - "all operations, CNC machining, sanding, sandblasting, painting, assembly and installation, are incredibly easier with CORAFOAM® than any other alternative on the market ". The last born is the signage commissioned by the Gipsy Cafe in Lincoln, New Hampshire: to create it Roy chose CORAFOAM® U 150.

To know more visit our Project Spotlight webpage!