100% NO COVID-19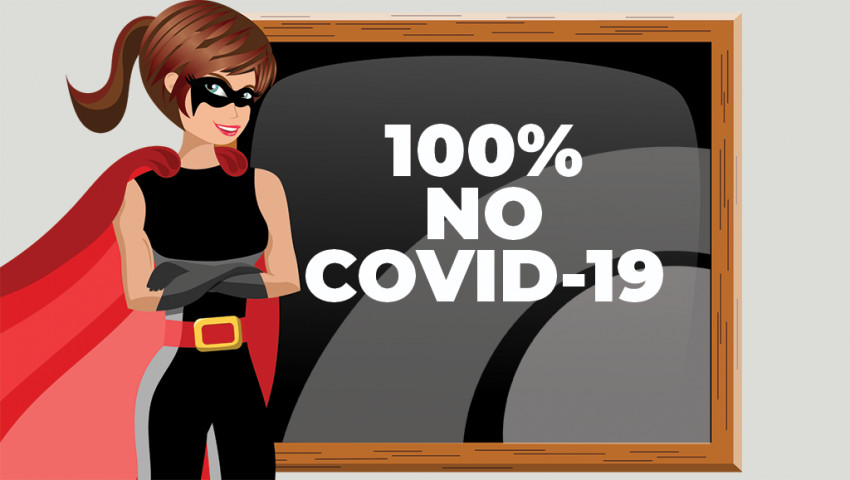 ---
ALL NEGATIVE! - outcomes of the swabs on Employees of DUNA-Corradini S.p.A.
Yesterday, all the employees of the Modena Headquarters of DUNA-Corradini underwent the screening organized at the company premises using the latest generation of rapid swabs.
The goal was to take a picture of the internal situation of the company in the face of the progressive deterioration of the regional and provincial pandemic context.
Great satisfaction when, just a few hours later, the analysis laboratory reported the NEGATIVE result of 100% of the swabs carried out. A success that confirms the effectiveness of the uninterrupted work of the corporate Task Force which for over a year has been protecting the health and work of DUNA employees and Stakeholders.
"Protecting the health and work of our employees is and will continue to be the top corporate priorities" - comments Marta Brozzi, President and CEO of DUNA-Corradini - "Thermoscanner at every company access, bacteriological analysis of air ducts, partitioning of offices and departments, plexiglass shielding, constant sanitation, obligation of masks, rigid internal prevention and containment protocols, serological tests and periodic swabs are preventive measures that we have implemented since the beginning of the pandemic with professionalism, timeliness and capillarity."
It is the second time that DUNA invites its Employees to undergo a screening: the first investigation dates back to September 2020 through serological tests. Even on that occasion, the outcome of the investigation was entirely negative.
"These results are obtained only with competence, timeliness and with the collaboration in the preventive activities of each employee who have never failed during this long and challenging year. We are therefore very proud of this result which tells us to keep our guard up, confident that we will soon emerge healthy and successful from this global disaster. Forza DUNA!" - Marta concludes with a smile.